Ten Albums for Cold Weather
December 11, 2011, 7:31 am
I'm a music nerd, I know. Sometimes I like to try to match the music I'm listening to with the weather outside. At the moment, winter is progressing and I thought I would share 10 albums that I like to listen to when its cold/rainy/snowy. I know there are many more, and I'd love for you to comment with one of your favorite winter albums at the bottom.
Ten Albums for Cold Weather (In No Particular Order)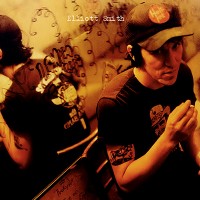 Elliott Smith - Either/Or: You might want to save the Elliott Smith for a particularly dark day in winter. But, in my opinion, there's never a bad time to listen to one of the best songwriters of the last 20 years.
Head and the Heart - The Head and the Heart: Fresh off of a fantastic performance at Jingle Bell Jam this year (see above), these Seatellites have an album full of songs about home, journeys, and comfort. Perfect to listen to when you seek any of the three.
Johnny Cash - Orange Blossom Special: This album features Cash's take on Long Black Veil and Springtime in Alaska. It's death and darkness, and certainly winter. Remember, even when it's springtime in Alaska, it's 40 below.
Johnny Flynn - A Larum: Maybe it's the album art, but this album makes me think of snow. Lots of Irish folk songs to keep you warm.
Catherine MacLellan - Silhouette: With songs like Snowbird and Chop That Wood written in the cold of Prince Edward Island, CA, this album feels perfect next to a fireplace.
Simon and Garfunkel - Bookends: I feel like listening to the harmonies on Old Friends/Bookends just wouldn't sound right with the sun out. I'm certainly never going to try it. Plus, I couldn't leave out the album with "Hazy Shade of Winter," right?
Andrea Simms-Karp - Hibernation Nation: The title of the album says it all. She's from Ottawa, so she probably knows a thing or two about the cold. Take it from a professional.
Garden State - Movie Soundtrack: Thinking of the movie, I remember of the scene depicted on the cover of the soundtrack. Three people, standing in the rain, yelling at the top of their lungs. I'm not usually a soundtrack guy, but this one is solid front to back with songs from the likes of: Coldplay, The Shins, Zero 7, and Iron and Wine.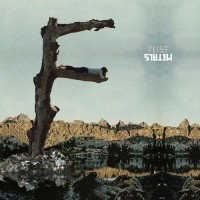 Feist - Metals
: As I mentioned in my
concert review
, something about the songs from Feist's most recent album is very dark and dreary. Like winter!
Ray LaMontagne and the Pariah Dogs - God Willin' & the Creek Don't Rise: This album is beautifully crafted, and sounds very earthy. If not full winter, certainly late fall.