KINK's Summertime Music Picks
July 18, 2012, 5:07 pm
What's better than a hot summer day, a tall cool beverage, a good book and some great music drifting through the air? Of course we expect you to spend most of your summer days listening to 101.9 KINK, but we thought we'd take a moment to compile our list of some of our staff's favorite summertime albums for your listening enjoyment. Most of our recommendations are new releases you may not have heard of , but take our word for it -- go get them! We've included some old favorites as well. Find out the rock album Sheila thinks transcends seasons, the jazz album Brad Dolbeer calls his old "summer standby," and the blues album Steve Pringle liked before he even heard it! So, grab your favorite book, queue up the stereo, and enjoy.
Chris Mays, Program Director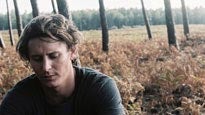 Ben Howard, Every Kingdom - This whole CD is fabulous, dreamy -- perfect summer music for a beach towel and a book.

The Lumineers, The Lumineers - Very catchy melodies and intricate fiddle and piano work combine to create a perfect summer listening experience.

Alabama Shakes, Boys and Girls - There are so many different styles of music on this CD- from soulful ballads to roots-rock grooves. A great listen all the way through!
Sheila Hamilton, KINK Morning Show


The Avett Brothers, The Carpenter - Because Rick Rubin put the kick back in the Brother's drum. Fun barbeque vibe, rootsy and loud. Makes me wish I'd held on to those cowboy boots.

Snow Patrol, Fallen Empires - There's not a bad track on this album. Lightbody went back to his hometown to explore the themes of longing and home. It works for every season.

Blind Pilot, We are the Tide - Blind Pilot's fans know every word, every harmony and every soaring French horn solo. There's a reason fans are crazed; BP is that good. And bonus points for being a Portland based band.
Dave Scott, KINK Morning Show


John Mayer, Born and Raised - John seems to have out grown his "foot in mouth" bad P.R. days and is letting the music do the talking. His song writing is tasteful and restrained. Maybe I am reading into to it, but he seems to be working on his Demons and it shows in his new music

Fun., Some Nights - I am a sucker for Multi Layered Harmonies. What can I say...I loved Queen.

Rush, Chronicles - For me there is nothing better on a hot summer afternoon than cranking up a little "Tom Sawyer" or "Fly by Night"
Brad Dolbeer, Weekdays 9:30 am - 2 pm


Miles Davis, Kind of Blue - My old summer (and any other season) standby. It's an all-time favorite that came out in 1959, but it's a perfect album in my eyes (or ears as the case may be...).

JD McPherson, Signs and Signifiers - This one came totally out of left field for me and I can't get it out of my "Now Playing" status in my car. They came to town a few weeks ago, did a Bing Lounge performance then tore it up at the Bunk Bar. This is really great driving music.

Joss Stone, The Soul Sessions Vol. 2. This one just came in last week and has moved to the top of my list for fun summer listening. Joss has matured into a world class singer and her version of Broken Bell's "The High Road" is just stunning.
Steve Pringle, Weekdays 2 -7 pm, Sunday Night Blues Room


The Missionary Position, Consequences - Love the lyrics and voice of singer...they mean what they say.

Kelly Hogan, I Like To Keep Myself in Pain - Booker T. Jones on B-3...need I say more. Okay I will, Kelly's great, too!

Dr. John, Locked Down - The Nightripper teamed up with Dan A. from the Black Keys...I liked it before I even heard it!
Inessa, Weeknights 7 pm - Midnight


Mbrascatu (Em-bruh-skaw-two) - Portland homegrown music, except for the vocalist. He is from Italy! If you love guys like Gipsy Kings, and world sounds, you will fall for Mbrascatu. It really is a convergence of rhythm, musicianship and vocal mastery. Banjo, Uke and lapsteel too, which makes it indie Italian Americana?

Ben Howard, Every Kingdom - Brooding, wistful, broken relationship crooning is just irresistible. He's like An English version of Jack Johnson. Perfect summertime listening around a campfire. Or on one's couch. My new favorite.

Thievery Corporation - any of their albums! Their music style mixes elements of dub, acid jazz, reggae, Indian classical, Middle Eastern, and with a lounge aesthetic. There are 2 mainstay DJs, Rob Garza and Eric Hilton running the show, but Thievery's claim to fame is who they bring on stage with them. Always surrounded by a talented group of singers and players. Don't miss the next Portland show.
Jared, Weekends


The Lumineers, The Lumineers - I recently took a road trip to Central Oregon and the Lumineers provided the perfect soundtrack to driving through Oregon

Billy Idol, Hot in the City - This was requested on Saturday night and it seemed too perfect for some of the weather we are having. Plus, it reminds me of being a kid in summertime!

Dirty Heads, Spread too Thin - Seems to me that this band ONLY writes summertime records! New music for a new summer!
Jason Miller, Weekends


The Features, Wilderness - A great rock band from Tennessee. Their songs are full of energy, and a circus like organ. Recommended tracks: "Golden Comb," "How It Starts," "Content"

The Lumineers, The Lumineers - This album is fantastic! Very catchy melodies are caught between country fiddles and vaudeville pianos. There's much more to this album than the hit single "Ho Hey." Recommended tracks: "Stubborn Love," "Submarines," "Flapper Girl"

Joe Pug, The Great Despiser - Very bare bones folk, with a guitar and harmonica in tow. A gifted lyricist and story-teller. I also love his older album "Messenger." Recommended tracks: "Hymn #76," "One of Many," "Those Thankless Years"