At the Record Store 1/31
January 31, 2012, 9:21 am
Lots of interesting new releases to check out on the last day of January. Try to swing by your local record store on your way home from work for these titles ~Jason Miller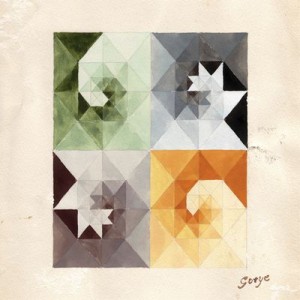 Gotye - Making Mirrors: He's blowing up our airwaves with his Peter Gabriel-esque song "Somebody That I Used to Know." Now, the full album has arrived. I have yet to hear it, but am excited to see if Gotye's other new music mimics the direction of the single.
Lana Del Ray - Born To Die: Lots of people have been waiting lots of time for this album to finally be released. The mysterious YouTube sensation offers haunting arrangements and seductive vocals. She got a lot of bad press for, what I thought was, a decent performance on SNL. It seems like critics and fan have a love/hate thing going on with her image. One things for sure, though... there's plenty of curiosity surrounding this "Born To Die."
Leonard Cohen - Old Ideas: He may not be as fresh as Lana Del Ray, but he remains every bit as edgy. The gifted 77 year old songwriter returns with his classic black suit. It's been since 2004 since we were able to hear what was on Leonard's complex mind. Far too long.